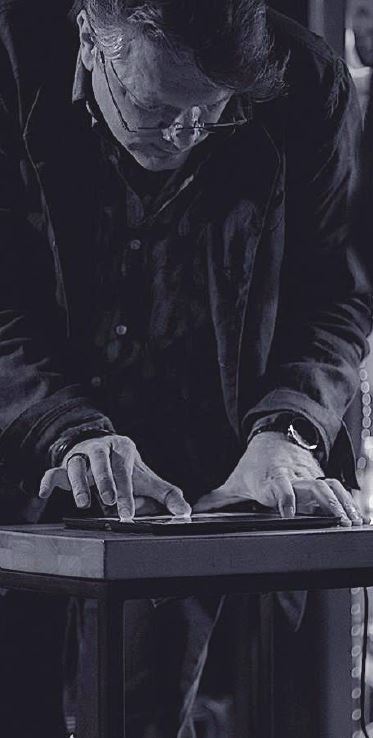 Vadim Petrenko is a member of the legendary experimental Russian band "ZGA"
The group was formed in March 1984 in the city of Riga (USSR) by Nikolai Sudnik and guitarist Valery Dudkin.
The band's first vinyl record was released in 1989 in England on ReRecommended Records, which was created by the famous
avant-rocker and experimentalist Chris Cutler. Later on,the same label also released some other band recordings.
A year later ZGA becomes quite famous, the BBC company is filming a film about it.
In 1990, the ZGA records new material at the studio in Rigaand starts performing at foreign festivals in Canada, Austria, Sweden and Germany and other countries.
The ZGA group is a participant of the New Music of America experimental music festival, which includes such musicians as Einstürzende Neubauten, The Residents, Fred Frith, Test Department, Kronos Quartet, and others…
Vadim Petrenko is also a participant of the solo project by Nikolai Sudnik – Opera 24.
Currently, Vadim Petrenko creates conceptual music, using electronics in a shuffle with an ethnic palette.
---
« Morse »
---
« Hiroshima »
---
 « Oblivion »
LISTEN/BUY/DOWNLOAD :