AcousramA    Alipile    Pandit Debojyoti Bose    Franck Schweitzer Aka Zama    Indrajit Banerjee    INTIM ART    KALAM    Marc Tamea    NNuvax    Octave Mélèze    SERGOSOLO    Tushar Dutta    Vadim Petrenko
---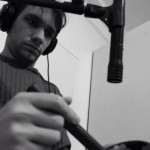 AcousramA is a French -Canadian electroacoustic composer / sound artist . Therelationship between order and disorder / heights and textures defined his aesthetic through extensive use of the sound object as a structural element of his music.

Compilations with ; AcousramA, Debojyoti Bose, Mark Tamea, Kalam, Spirat, Indrajit Banerjee, Franck Schweitzer, Tushar Dutta, Pohm, Vadim Petrenko, Rohan Dasgupta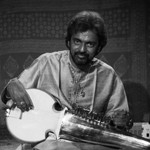 Pandit Debojyoti Bose, alias Tony, naturally inherits an unstrained musical acumen, for he was born in a family of passionate musicians,on the 20TH day of December 1962 at Kolkata. He is the fourth generation musician in the Bose family.
L'univers de Franck Schweitzer aka ZAMA peuplé de géants paresseux, de prophètes oubliés, de grands singes lumineux, de plates-formes archaïques, de fossiles aux formes hybrides…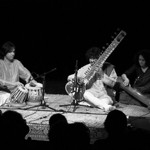 Sitarist Indrajit Banerjee is one of the leading exponents of the Maihar Gharana.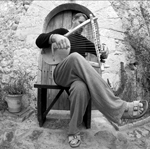 INTIM ART is a poly-instrumentist from Balearic Island, mixing folk and avant garde and electro acoustic influences.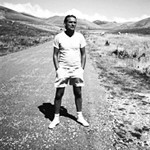 Kalam aka Moskar3 ; mixant tessitures chromiennes et drones scelsiens, le prince des Abruzzes nous transporte au delà d'Alpha Crusis.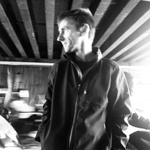 Mark Tamea is an English composer, whose music draws on the infinite potential of electroacoustic experiments and field recordings. His work clashes the commonplace and the imaginary, the discernible and the esoteric, fusing this juxtaposition with delicate harmony.
NNuvax (Davide Vannuccini) was born in 1986 in a place that can inspire everybody: Tuscany, Italy.
A musician, sound designer, composer and visual artist with a deep interest in the exploration of the relationship between the materic and the digital side of art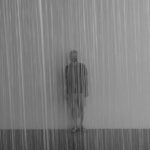 Octave Mélèze, la cOuleur sOnOre d'O.M. sOlde et rytHMe les cartes du Hasard …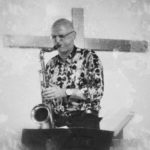 Sergo Solo est un musicien au parcours reliant musiques improvisées, musiques du monde et expérimentales. « D'outre part » est un récit de voyage raconté avec le langage de l'improvisation embarqué dans des machines avec la pulsation comme carburant.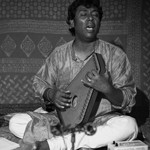 Pandit Tushar Dutta is amongst the most celebrated vocalist of Kolkata. Immensely talented and « Talim »ed under some of the greatest Gurus of India Pt A Kanan, Pt A Bhaduri, Pt K G Ginde. 50 recorded discs in his repertoire and one the most well known Guru.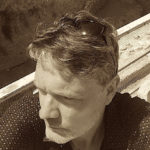 Vadim Petrenko, is a member of the legendary experimental Russian band "ZGA", he creates conceptual music,
using electronics in a shuffle with an ethnic palette.